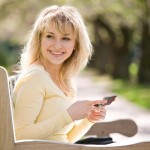 Moms college scholarships for mothers come in many forms and aren't always classified as Mom Scholarships. Some do show preference towards moms returning back to college after raising a family but it's best to look for scholarships for moms by searching for those awards which are also women scholarships or grants and female scholarships and grants. A mom will have a better selection of financial aid in terms of scholarships and grants to choose from this way. Below are some very good ideas for scholarships for mothers and will get you started in the right direction.
WISP, or the Womens Independence Scholarship Program, has excellent college scholarships for moms available. The organization hopes that these funds will empower women, enabling them to open doors to more opportunities for more women. However, it is important to note that the scholarships offered by WISP are for survivors of domestic abuse, and spousal or partner abuse is the only domestic abuse that applies in this situation.
If you work, and you are a mom or a single mom, your employer may have scholarships for working moms opportunities that you do not know about. In some cases, the employer briefly mentions this during your training period, and you will never hear about it again – unless you ask. You can easily find out if your employer offers scholarships for single moms by contacting the Human Resources division within your company.
If you are pursuing a degree in a technology related field, you may be interested to know that Google, along with Anita Borg, may help you pay for your education. Among all of the scholarships for moms that are available, Anita Borg scholarship is one of the most lucrative – even though it is for all women, and not specifically moms.
When President Obama said that he wanted more mothers to go back to school to advance or complete their educations, MyUSearch.com took him seriously. MyUSearch now offer scholarships for moms in the amount of $1000. The name of the scholarship is Mommy Goes to College.
The Philanthropic Educational Organization, or PEO, has many different scholarships for moms, including a loan program. If you are Mom, planning to go back to school, or starting college for the first time, you definitely need to check out what the PEO scholarship has to offer in terms of helping you to pay for your education.
While there are many grant opportunities for displaced homemakers, there are very few scholarships for mothers who have worked themselves out of a job – homemaking. The kids are grown, and mom is ready to finally see to her own needs, starting with her education. After the expense of raising kids, there isn't much left to pay for that education, which is why you need scholarship's for moms and grants for moms – especially those for displaced homemakers. Aside from grant opportunities, the only real scholarship available for displaced homemakers is the one offered by the Association of American Indian Affairs, at http://www.indian-affairs.org/scholarships/displaced_homemakers.htm. This scholarship is awarded in the amount of $1500, and is available to undergraduate students, and is paid twice a year, in $750 increments.
Depending on what state you live in, you may find that there are state funded scholarships for single mothers. If this is the case in your state, these are funds that you need to take advantage of. It is expected that at some point in the future, all states will have these scholarship opportunities, in an effort to further educate all citizens of the state, and to improve the economical outlook and conditions of those states.
Finding scholarships for moms and scholarships for single moms isn't always easy; there are scholarships specifically for women in abundance. For example, while the Newcombe Foundation Scholarships are not specifically reserved for moms, they are reserved for women, which definitely makes mom's eligible.
Related Articles