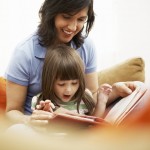 If you are a single mom, and you want to return to school to finish your education, you need to be on the lookout for as many opportunities to help pay for your education as possible. This includes grants and scholarships – and especially grants and moms scholarships for single mothers. You should always start by applying for grants. Grants do not have to be repaid.
As a mom, or a single mom, you should be seeking out scholarships for moms or scholarships for single moms specifically. However, you should also be seeking scholarships for non-traditional students and college grants for moms that you are eligible for as well. Consider the below scholarships for mothers.
Patsy Mink served in the United States Congress from 1965 to 1976, and also from 1990 to 2002. She passed away in 2002, but left behind a legacy for women to help them obtain higher educations. Scholarships for mothers are offered through the Patsy Mind Foundation, which was established shortly after her death, in 2003. While she served the state of Hawaii in her role in the congress, she also served the interests of women worldwide while both in and out of office.
The Talbot's Department Store is awarding scholarships to women – including scholarships for moms and scholarships for single mothers. Each year, the corporation awards six $10,000 scholarships, and 60 $1000 scholarships. These awards are made through Talbot's Charitable Foundation, which is a part of the Talbot's Corporation.
The Possible Woman Foundation scholarship offers a scholarship for single mothers. Your greatest chance of winning this mom scholarship is to reside in the state of Georgia, but you are eligible regardless of where you live, as long as you meet the other eligibility requirements. It is also important to note that you will be given preference if you do not live in Georgia, but plan to attend a school in Georgia. The organization has awarded more than $100,000 in scholarships since 2001.
If you are a single mom, and you want to obtain a degree in accounting, you will need to check into the scholarships for single moms offered by the Educational Foundation for Women in Accounting, or the EFWA. These moms scholarships are not offered every year, but when they are, they are worth applying for. There are two types of EFWA scholarships offered by the organization: The Women in Transition Scholarship and the Women in Need Scholarship.
If you have been a victim of spousal abuse or partner abuse, and you are a mother, you may be eligible for the domestic abuse scholarships for moms or ROSE scholarships, or Regaining One's Self Esteem. Based in Boston, Massachusetts, this organization strives to empower women, enabling them to stay out of domestic abuse situations, and to provide for their children well – through education.
You've probably heard of the Ford Motor Company, but you may not have heard of the Ford Family Foundation. TFFF, the Family Ford Foundation, is not a part of the Ford Motor Company. Regardless of this, they do have scholarships for mothers available.
Montana State University has several different opportunities concerning moms scholarships, including grants that can be obtained if you are a mom, a single mom, or a non-traditional student. One such mother scholarship opportunity is the Carolyn C. Johnson Memorial Scholarship.
Contact any of the above moms scholarships which you may seem to qualify for and apply. Most you can do online but you may have to follow up with your required mailed supporting documents which is standard scholarship protocol. Work aggressively in applying to as many scholarships for mothers as you can along with federal grants which is also an excellent course of action to take when looking for financial aid for moms.
Related Articles