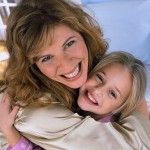 WISP, or the Womens Independence Scholarship Program, has excellent college scholarships for moms available. The organization hopes that these funds will empower women, enabling them to open doors to more opportunities for more women. However, it is important to note that the moms scholarships offered by WISP are for survivors of domestic abuse, and spousal or partner abuse is the only domestic abuse that applies in this situation. They are abuse scholarships.
WISP, Inc. was founded by Doris Buffett through a private family foundation founded by Doris and funded by her. WISP is what she passionately believes in and the way the organization is run reflects the way she was raised growing up in Omaha , Nebraska.
This college scholarship for moms is available for those who are eligible, regardless of whether they are full time or half time students. Winners may attend private colleges, private universities, technical or vocational schools, state colleges and universities, or proprietary schools. There is no application period or deadline – you can apply for the WISP scholarships for moms at any time.
The funds that are available through this scholarship for mothers program are more or less designated for those women who have children, and have left an abusive relationship. These women will be starting or finishing a college education, working towards a certificate program, an Associate's Degree, or a Bachelor's Degree. Graduate students are also eligible, but awards made for Graduate students will be very limited.
You have the greatest chance of winning a mom scholarship from WISP if you have been out of the abusive relationship for less than a year, but those women who have been out of an abusive relationship for up to five years are also eligible to win this mother scholarship. You must be a citizen of the United States, and you must have already applied to the college that you will attend. Additionally, you must have financial need, as these funds are reserved for women who are considered to be in a crisis situation.
You must also have received services from an agency or organization that exists to serve women who have been victims of domestic abuse for at least six months. For more information or to apply for the WISP scholarship go to college scholarships for moms.
Related Articles