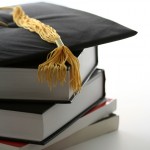 While there are many grant opportunities for a displaced homemaker, there are very few scholarships for moms who have worked themselves out of a job – homemaking. The kids are grown, and mom is ready to finally see to her own needs, starting with her education. After the expense of raising kids, there isn't much left to pay for that education, which is why you need scholarships for moms and grants for moms – especially those for displaced homemakers.
Aside from grant opportunities, the only real scholarship available for displaced homemakers is the one offered by the Association of American Indian Affairs, at http://www.indian-affairs.org/scholarships/displaced_homemakers.htm. This displaced homemaker scholarship is awarded in the amount of $1500, and is available to undergraduate students, and is paid twice a year, in $750 increments.
The mission of the AAIA is to call attention to the welfare of American Indians and Alaska Natives. They do this by supporting efforts of their cultures and languages, protect their sovereignty, constitutional, legal and human rights, and natural resources; and focusing on cultivating their health, education, and economic & community development. They are the oldest Indian organization in the US – 88 years. They have eight different scholarship programs at this time and amounts awarded vary from year to year based on the gifts of doners. Most of the AAIA scholarships require you to be from federally recognized tribes and who are at least 1/4 Indian blood unless otherwise indicated.
The fund available through this college scholarship for moms may be used towards tuition, transportation, child care, and living expenses. Each semester, you must submit your grades from the previous semester to receive the next disbursement, and you must maintain your grades. Additionally, you must reapply each year to continue to be eligible for the award.
While the award is usually given to women, who are the traditional homemaker's in the family, it is also available for men who have put their educations on hold, in an effort to raise a family. Naturally, those who apply for and win this award will be adult students.
The displaced homemaker scholarships aren't just available to those whose children have grown up. It is also available to those who have become displaced homemaker's through other situations, such as a divorce or a death. When you apply, you must fill out the application, provide your monthly budget, and also write an essay concerning your family responsibilities.
To apply applicants must be Native American or Alaska Native from the continental US or Alaska.
For questions on the AAIA displaced homemaker scholarships contact Lisa Wyzlic at lw.aaia@verizon.net or 240-314-7155.
Related Articles