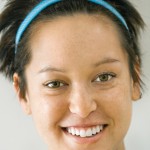 The Possible Woman Foundation offers a scholarship for single moms. Your greatest chance of winning this moms scholarship is to reside in the state of Georgia, but you are eligible regardless of where you live, as long as you meet the other eligibility requirements. It is also important to note that you will be given preference if you do not live in Georgia, but plan to attend a school in Georgia. The organization has awarded more than $100,000 in scholarships since 2001.
Possible Woman Foundation International has the mission of giving women a second chance in life and the ability in pursuing their educational dreams by providing financial help through their academic scholarships, personal counciling and information helping women to advance towards their career goals.
The number of mother scholarships given out each year is typically very small – usually fewer than ten – and will typically be given to what is considered 'non-traditional students.' These are women who are usually single mothers, whose education was put off or interrupted. The awards are also typically given to women who are stay-at-home moms that now need to enter the workforce, as well as to women who are already working, but want or need to change careers, or need more education for their current career.
Unlike many other mother scholarships for single mothers, the Possible Woman scholarship funds are only available for tuition and fees, and the funds are sent directly to your institution. You will not receive any cash from the award at all. The amount of the mothers scholarships also varies from year to year, and generally range anywhere from $2000 to $5000.
In order to be eligible for this scholarship for single moms, you must be at least 25 years old, complete the application and essay, submit the required recommendation letters, and transcripts that are requested. Winners are selected based on financial need, other financial aid that they are currently receiving or will receive and leadership qualities, community activities, and any accomplishments, awards, or honors that have been received.
Finally, a dinner is held each year to present the moms scholarships. You will be notified of your winner status ahead of time, but you must attend the function in order to remain eligible. You can get more information by going to Possible Woman Foundation scholarship for single moms.
Related Reading