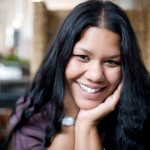 Raise the Nation has college scholarships for single moms available because they are an organization that works towards the overall improvement of the United States. Because of their mission, as a whole, they do have scholarships for single mothers which are worth looking at if this is you. The organization also has grants for single moms that you should take advantage of if you are eligible for them.
This is one of the few organizations that offer true financial relief to single women who are parents, in terms of education, by offering scholarships and grants, and additionally by helping single parents to repay student loans. The organization believes that the best way to raise children today, in an effort to ensure that they are well educated and fully capable of improving and running our nation, is through the education of their parents.
While it is true that an educated woman will provide better financially for her children, the organization also realizes that women who have more education are more aware of other factors in our world, such as social problems, political issues, global situations, and more. This is why Raise the Nation provides these mother scholarships.
The funds awarded through the Raise the Nation college scholarships for single moms are provided by various organizations and foundations, as well as corporations and individual donors. This is one of the few programs that do not select winners based on GPA, or Grade Point Average. In fact, they do not even request your GPA when you apply. They focus more on your accomplishments, your personal development, your community work, and your leadership abilities.
Of course, there are other requirements. Should you receive a grant that repays your student loans, you will be expected to volunteer eight hours of your time per month. The length of time that you are expected to do this depends on the amount of the student loan that was repaid. This is essentially allowing you to 'work off' your student loan like a federal work study program does. In todays hard to find job market this is a very welcomed program.
Aside from these programs, the Raise the Nation organization also helps children of single parents to attend school, with the Child of a Single Parent Woman Scholarship. Under this program if you are the child of a single parent woman and are entering or are currently enrolled in a post secondary course of study you could qualify for this mother scholarship and you also must be claimed as a dependent by your mother to qualify. You can get more information about all of the scholarship and grant opportunities offered by going to Raise the Nation scholarships for single moms.
 *Note from writers of this website – Raise the Nation appears that it no longer sponsors a scholarship program at this time (10/17/2013).
Related Articles