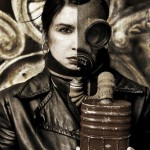 If you have been a victim of spousal abuse or partner abuse, and you are a mother, you may be eligible for the domestic abuse moms scholarships from ROSE, or Regaining One's Self Esteem. Based in Boston, Massachusetts, this organization strives to empower women, enabling them to stay out of domestic abuse situations, and to provide for their children well – through education. The ROSE Fund all began in 1992 and in 1998 the scholarship program was created.
Aside from awarding funds for medical procedures, dental procedures, and even reconstructive surgeries that are needed as a result of abuse, the organization also provides mom scholarships for college. The moms scholarships that are offered are awarded for the purpose of helping women with career training ad professional development. These mothers scholarships are awarded in amounts of $2000 per semester, and the organization works with colleges, universities, and trade schools in the Northeastern United States.
There are no set parameters for eligibility, or for the award selection, and there is no specific application period or deadline. The winners of these mother scholarships are based solely on need, and solely at the discretion of the ROSE organization and their partners. There does not appear to be a limit on the number of awards made each year; however awards can only be made when funds are available.
It is important to note that while $2000 will be paid for each semester that you are in school, you must still reapply each semester for the award. If you fail to reapply, you will not receive the $2000 award for subsequent semesters. You can apply for the scholarship program at ROSE scholarships. Sometimes because of the lack of scholarship funding they may not offer the scholarship program. You can always email them via their contact page to inquire when it will be available.
Additionally, you should be aware that there are many other college scholarships for moms and college scholarships for single moms that are available, and you should apply for all of them as well, including all of the state and Federal grants that you can get. While $2000 may seem like a lot of money, when it comes to the cost of a college education, it doesn't go very far.
Note: 4/8/2010 – It seems like the ROSE scholarship program was suspended. If you go to their website they have the following scholarship Post:
The ROSE Scholarship Program was created in 1998 to provide survivors with the ability to increase self-esteem and self-sufficiency through the pursuit of secondary education and the achievement of college degrees. PLEASE NOTE: AS OF JAN 1, 2010, ALTHOUGH WE HAVE BEEN ABLE TO SUSTAIN OUR SUPPORT OF ALL CURRENT ROSE SCHOLARSHIP WINNERS, WE ARE FULLY COMMITTED THROUGH 2011 AND WILL NOT BE ABLE TO AWARD ANY NEW SCHOLARSHIPS FOR THE FORSEEABLE FUTURE
Normally when you see a suspension of a scholarship program it's a direct result of a lack of funds. As more funding becomes available then scholarship programs can be restarted. The other programs offered by ROSE may be of great benefit to the many that are victims of domestic violence and should be looked at as a substitute for a mothers scholarship. They are unique in nature and applying guidelines are straight forward from their website.
Contact Information
The R.O.S.E. Fund
200 Harvard Mill Square
Suite 310
Wakefield, MA 01880
Phone: 617-482-5400