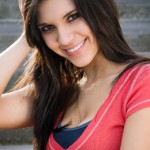 If you are not a member of Royal Neighbors – you need to be. Royal Neighbors has several different scholarships that make excellent moms scholarships. They also have other scholarships for those who are not moms. Royal Neighbors has given out three million dollars in scholarships since 1961. They are primarily an insurance firm with some emphasis on providing financial educational offerings as well as health and financial insurance products. They market at helping females achieve what there looking for in these areas. They feel they can help women with their superior member benefits and services by connecting with others in their communities. Let's take a look at their Royal Neighbors scholarships for moms.
The first Royal Neighbors scholarship that you should apply for is the 'Know Your Worth' scholarship. This mom scholarship is awarded in the amount of $5000, and is renewable for four years. Only one award is made per year, and it is only awarded to women. While the selection process is not clearly defined, the organization states that the female who is the most outstanding among the Making a Difference applicants wins. There are many outstanding women who are mothers.
The next Royal Neighbors mom scholarship that you should be aware of, is the mom scholarship for returning students. If you've decided to return to school, you are eligible for this program, but you must already have some course work under your belt. You might also be interested in the Royal Neighbors Life Enrichment Scholarships, which are intended for students over the age of 21 who are pursuing a short term education – such as at a vocational school, to receive a certificate or an associate's degree. This particular Neighbors scholarship for moms is only awarded in amounts of $500, and it is a one-time award.
If you are a female over the age of 35, you are eligible for the New Horizons Scholarship. Ten of these awards are made annually, up to $5000. Like the Life Enrichment Scholarships, these are one time awards. You may also be eligible for the New Horizons Leader Scholarship, which is also awarded to women over the age of 35, if you do a great deal of volunteer work in your community.
Again, you must be a member of Royal Neighbors in order to be eligible for any of these moms scholarships and all applications must be submitted no later then April 1st of each year. By becoming a member you may even be exposed to more student financial alternatives which may really help you in the future if not immediately. As long as membership fees are reasonable and in line with others momscholarships.us strongly encourages becoming members of any women helping organizations. You can later filter out which ones are the good ones and keep on renewing those and cancel the others which aren't as up to date on helping you. You can get more information, find out how to become a member, and apply by going to Royal Neighbor scholarship for mothers.
Related Reading