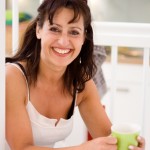 Scholarships for single moms are offered through the Patsy Mink Education Foundation, which was established shortly after her death, in 2003. She passed away in 2002, but left behind a legacy for women to help them obtain higher educations. Patsy Takemoto Mink served in the United States Congress from 1965 to 1976, and also from 1990 to 2002. While she served the state of Hawaii in her role in the congress; she also served the interests of women worldwide while both in and out of office.
The number of scholarships for single mothers offered each year varies, depending on available funds, but each award is worth approximately $2000, and these funds are available to low-income women who have children. In 2010 there will be (5) Education Support Awards given out. The foundation was established to provide these funds because of Mrs. Mink's dedication to civil rights, the right's of women, and economic concerns.
Applications for the college scholarships for single moms will be accepted starting on May first of each year, and no later than July first of the same year. The award amounts may be used for tuition, or for other expenses related to your education, as well as for living expenses.
Single women who have children are eligible to apply if they are at least 17 years old and have minor children. The woman must be in a GED program, have a high school diploma, be enrolled in an ESL program, be working towards an associate degree, or working towards a bachelor's degree. Women who are enrolled or plan to enroll in a technical or vocational degrees are also welcome to apply, as are women who are in a post-graduate program. There are no restrictions on specific colleges that must be attended in order to recieve the Patsy Mink's single moms scholarships.
The women who are applying for this scholarship for single mothers must be low-income, with a low family income. There are income guidelines that are based on the number of people in the household which must be considered before applying. In April you can go to the Patsy Mink Education Foundation website to apply for this moms scholarships. If you visit the site before that you will not see the application link posted yet. Go to Patsy Mink Foundation scholarships for single mothers to learn more.
Related Articles