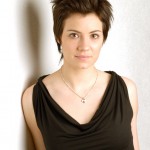 When looking for scholarships for moms you must look at all womens scholarships and apply to them as well. For instance, the Talbot's Department Store is awarding scholarships to women – including scholarships for moms and scholarships for single moms. Each year, the corporation awards a significant number of womens scholarships which vary slightly from year to year. In 2009 Talbot's awarded six $10,000 scholarships, and (60) $1000 scholarships. In year 2010 up to ten (10) scholarships of $15,000 and one (1) $30,000 scholarship will be awarded. These awards are made through Talbot's Charitable Foundation, which is a part of the Talbot's Corporation. Very generous indeed.
Talbots was established in 1947 and is a leading specialty retailer and direct marketer of women's apparel, shoes and accessories. They have 587 stores in 47 states and employs 12,000 people throughout the world. They do over 1.5 billion in sales and are noted for quality merchandise.
In order to be eligible for these moms scholarships, you must be trying to obtain an undergraduate degree. If you are or will be attending a four year school, a community college, or a vocational or trade school, you are eligible for the $1000 scholarships. However only those attending or planning to attend a four year school, to get a bachelor's degree will be eligible for the $10,000 scholarships.
The winners of these mother scholarships are selected on several different criteria, but preference is given to those who show financial need, and who have had past achievements – particularly those who were awarded their high school diploma or GED ten years earlier or more. Those who completed high school, or were awarded their GED less than ten years ago is typically not considered.
Pay close attention to the fact that scholarships are also based on past achievements. Just being a single mom isn't enough, and just finishing high school more than ten years ago also aren't enough to win one of these awards. You need to show that you have made real achievements, overcome real obstacles, or worked to improve your community if you hope to be a winner of one of these scholarships for moms. Be sure that you pay special attention to the eligibility requirements, and to the application requirements.
You may apply for the scholarship in the fall, and you will have to keep an eye on the website to find out when you can apply, and when the deadline is. If you go to their scholarship website they will tell you to check back in the fall.
The Talbot womens scholarship program is managed by scholarshipamerica.org. You would have to apply through their website at scholarships for moms. You can get more information, or find out when and how to apply at Talbots scholarship for women and moms.