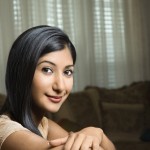 The TFFF has scholarships for moms but this is unknown to most everyone unless you work for TFFF. You've probably heard of the Ford Motor Company and the Ann Ford scholarship, but you may not have heard of the Ford Family Foundation. TFFF, the Family Ford Foundation, is not a part of the Ford Motor Company. Regardless of this, they do have scholarships for mom's available.
In 1936, Kenneth Ford started a small single sawmill in the southern Oregon community of Roseburg. With much hard work the company grew and was called the Roseburg Forest Products Co., one of the largest private family-owned wood products manufacturers in the whole nation. Because Mr. Ford was a man who cared deeply about family and community he established The TFFF along with Hallie Ford. Their vision statement is ' by 2020 we will see across our region adaptive, self-reliant individuals and rural communities working together for positive change'.
The Ford Family Foundation has a strong belief in higher education, and has many scholarship programs available. If you are a mom, and you intend to return to school, there are actually two Ford Family Foundation Scholarships for mothers that you should apply for. These are the Ford Opportunity Program and the Ford Restart Program.
The Ford Opportunity Program is for single parents. You must be the head of your household, and you must be trying to obtain your bachelor's degree. You must also reside in either Oregon County, California or Siskiyou County, California.
The Ford Restart Program is for non-traditional students, otherwise known as adult students. You cannot already be enrolled as a full-time student, but you must be planning to attend a post-secondary school, in an attempt to get your degree. This program is available for the same two counties that the Ford Opportunity Program is offered for. You do not, however, have to be a parent to be eligible for this scholarship.
You can apply for either mom scholarship at the Oregon Student Assistance Commission. If you are a resident of Siskiyou County, you should use the Ford online application. All applications and required materials must be submitted by March first each year. You must also be planning to enroll as a full time student, and there will be an interview process if your application is selected for that phase of the selection process.
Additionally, you must first fill out your FAFSA form and submit it before you can apply for either of the Ford Family Foundation Scholarships for moms, as the amount of that financial aid you receive will affect the amount that you receive from the TFFF. You can get more information on these unknown scholarships for moms by going to TFFF scholarships.
Other Ford Scholarships
Related Articles