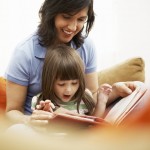 If you are looking for college scholarships for single mothers, and you are a low income single parent, you may be eligible for the Rhode Island scholarship for single moms or dads called the Bruce and Marjorie Sundlun Scholarship, which is managed by the Rhode Island Foundation. The award is available for men and women, as long as they are a single parent. Their online application process will make it easy for you too in that you will be able to apply to many awards at one time. You really want to take advantage of this.
The Rhode Island Foundation works to make Rhode Island better, through a variety of philanthropic activities and working together by forming partnerships with local area businesses, individuals, and government and community associates. The RIF currently manage about 150 Rhode Island specific scholarship funds. These funds are responsibly invested so that they continue to grow, and are never depleted by the awards that are made. Bruce Sundlun was once the Governor of the state of Rhode Island so this is a memorial scholarship in his honor.
Special preference for the Rhode Island scholarships for single moms or dads is given to those applicants who are receiving state financial aid, as well as single parents who have been incarcerated – either in jail or prison. The award amount is $1500, and it is a non-renewable scholarship meaning you cannot reapply once you win. The deadline for applying occurs in June of each year.
Few awards are made each year. There are usually at least three awards made, and some years, five are made. These awards are only available for undergraduate students – graduate students will not be considered. You must also live in the state of Rhode Island in order to be eligible for the Bruce and Marjorie Sundlun Rhode Island scholarship for single mothers or dads.
To apply – go to Bruce and Marjorie Sundlun Rhode Island Scholarships for single mom or dad. You will need to register for the site, and log in to apply. While you are visiting the site to apply for this scholarship, you should take the opportunity to explore one of the other 150 scholarship opportunities available for the citizens of Rhode Island as well – even if they are not 'mothers scholarships' specific. You can apply for individual scholarships, or use the sites Star Application System to apply for multiple scholarships at the same time. This is a feature you want to take advantage of if any website offers it. Whether you apply to one or 100 college scholarships for single moms it's all the same if you fill out the online application. This will save you a lot of time in your college financial aid search because your goal should be to apply to as many mothers scholarships and grants as you possibly can. This will dramatically increase your odds of being awarded a mom scholarship.