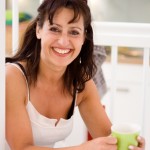 If you are looking for college scholarships for working moms, you may not need to look any further than your local Soroptimist Organization which has a Soroptimist scholarship. The name Soroptomist translates to Best for Women, and clubs are located throughout 120 countries, offering numerous benefits to women, including a Soroptimist scholarship for working moms. The clubs are made up of business and professional women, and the purpose is to improve the lives of other women, allowing them to become business and professional women as well.
Soroptimist International of the Americas not only supports women scholarship educational dreams but it also campaigns against women trafficting and violence to women, and inspires young girls to live their dreams through specialy designed projects. It's a womens awareness organization which collects members by helping them out and educating people about their causes. All this generates support for SIA.
The Soroptimist scholarship program is referred to as the Womens Opportunity Awards Program. While the club operates in 120 countries, only 19 of those countries participate in this program. This program started in 1972 and since then $25 million has been given to women via awards to help improve their lives. The program is available to women who are currently working to support their families, and provides them with the funds and support that they need to improve their educations and skills, which greatly increases their employment prospects. The women who are eligible must be the primary source of income in the home.
Additionally, only women who are enrolled or accepted into a college program, including a vocational or trade program are eligible. The applicants must not have obtained a bachelor's degree at the point of application. You must also show financial need, and you must be a resident of one of the 19 countries where the Soroptimist clubs participate in the program.
The Soroptimist scholarship for working moms are awarded in varying amounts and numbers through the program, with more than $1 million awarded annually. Each year, three $10,000 working moms scholarships are also made. In many cases, the winners of the awards have overcome major obstacles in their lives, and in their efforts to support a family, and show a true determination to improve their lives. This is the spirit which reflects all past winners of the Soroptimist scholarship.
The funds that are awarded can be used to pay for college classes, books, transportation, child care, or even to help pay the bills in the home while the winner is attending school. When it comes to moms scholarships the Soroptimist scholarship for working mothers is a must to apply to if you fit the criteria. This organization wants to help women reach their educational dreams and this makes this award a good fit for moms who feel the same way. For more information go to the Soroptimist Womens Opportunity Awards Soroptimist scholarship for working mothers.
Related Articles